SeatOn Clover - Release table and payment
During payment procedure it is necessary to assign tables to a specific payment: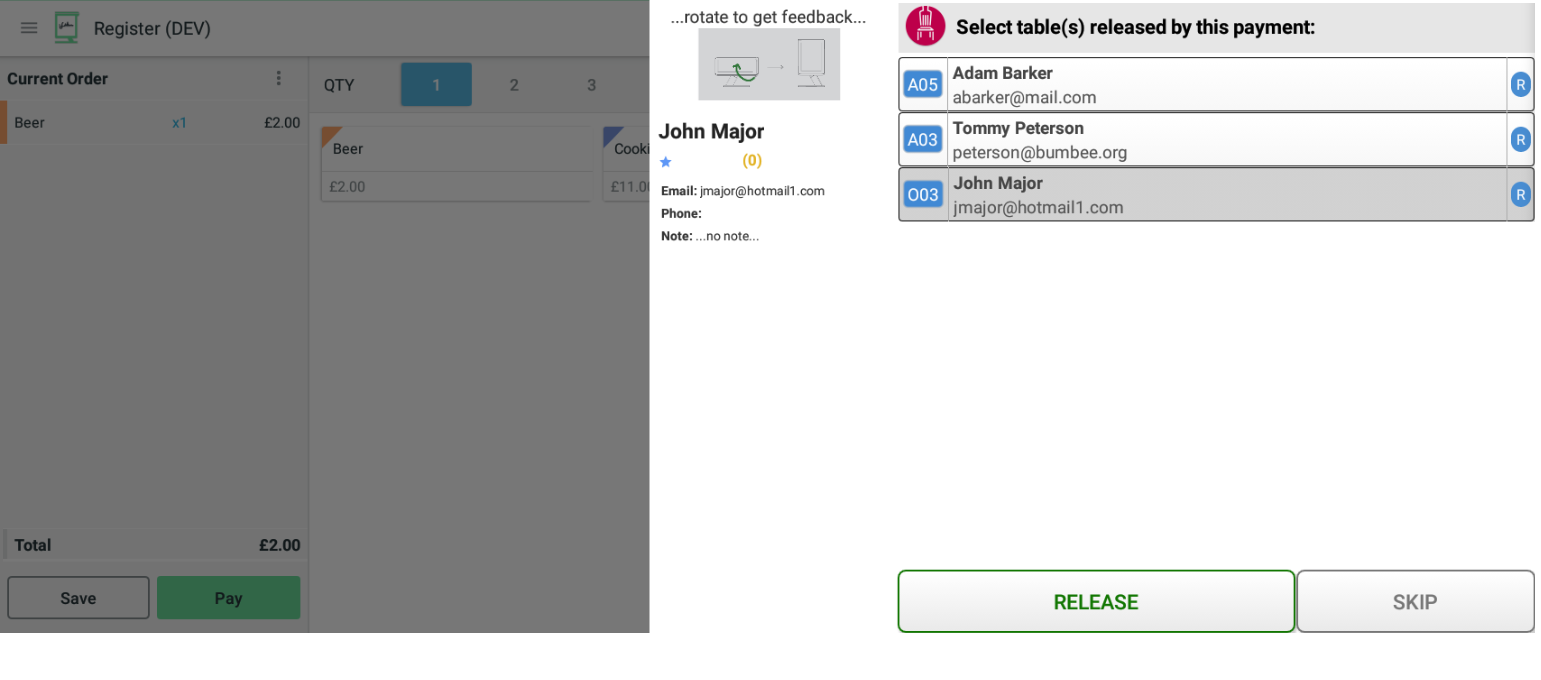 Here is how the above screen looks like on Clover Flex: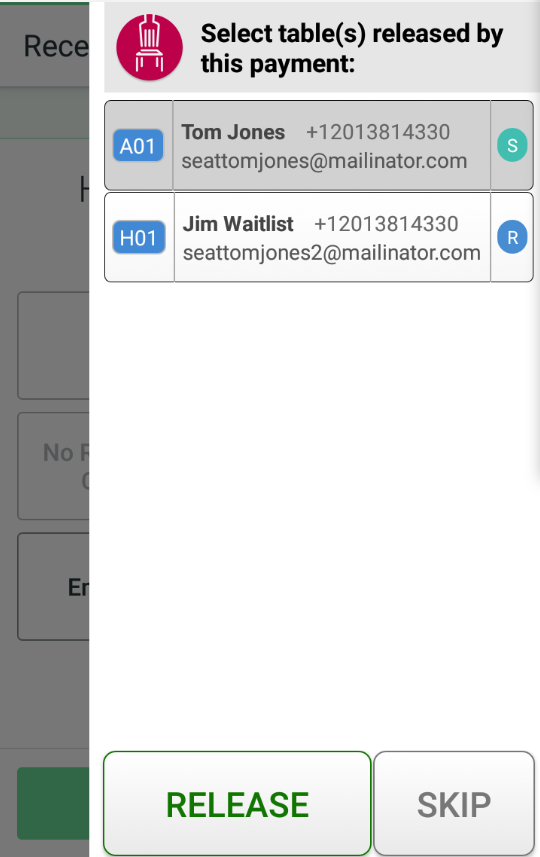 Mark the tables to be released, and tap the button "Release". If this payment is not associated to any table, tap the button "Skip".
In addition, rotating the Clover screen will give customer an option to leave feedback for his visit.
For more details, also refer to the How to release tables and manage customer payments page.