Online Reservation Widget
SeatOn Online Reservation widget is an add-on to your restaurant's web page which adds SeatOn reservation functionality to your website. It can be easily embedded into your website, and allow the customers visiting your website to create online bookings.
It is similar to a floating button reservation widget, except its position is fixed (unlike the floating button which is always shown on a visible page area). Furthermore, it is possible for user to select desired date, time, and a number of people for a reservation: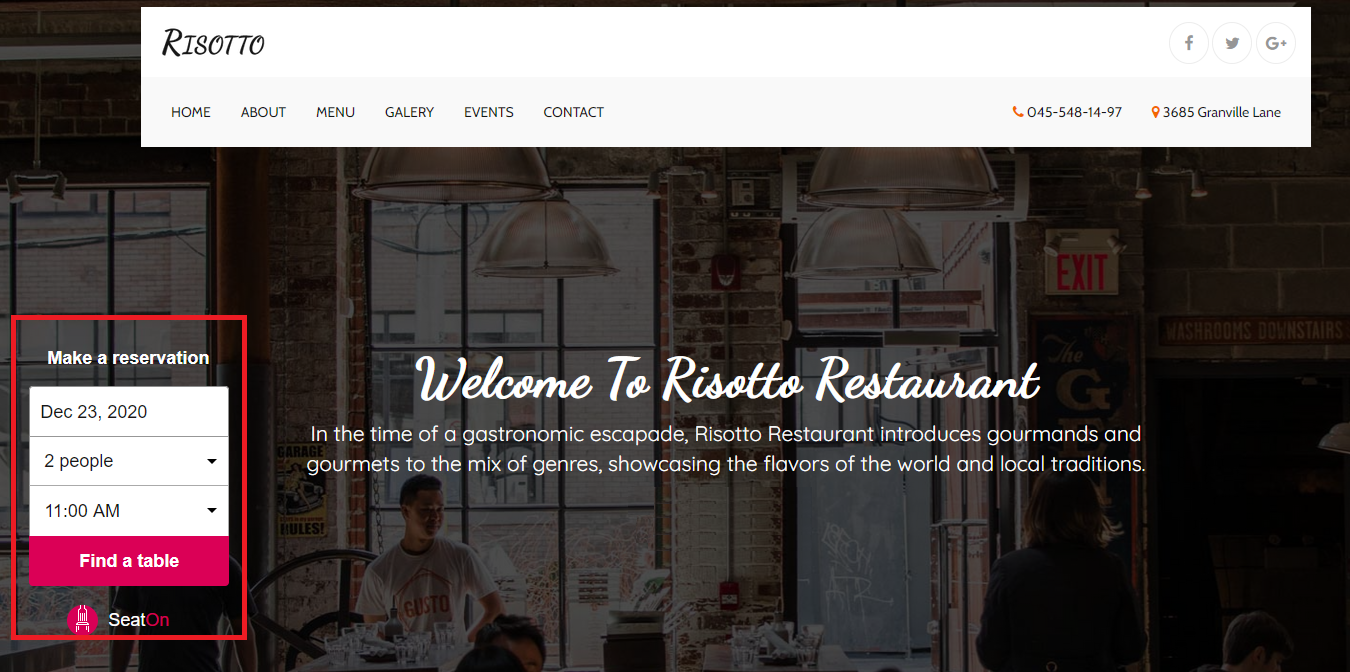 Clicking the Find a table button will open a new browser window with the "Leave details" form of the online reservation process, as you can see on the picture below: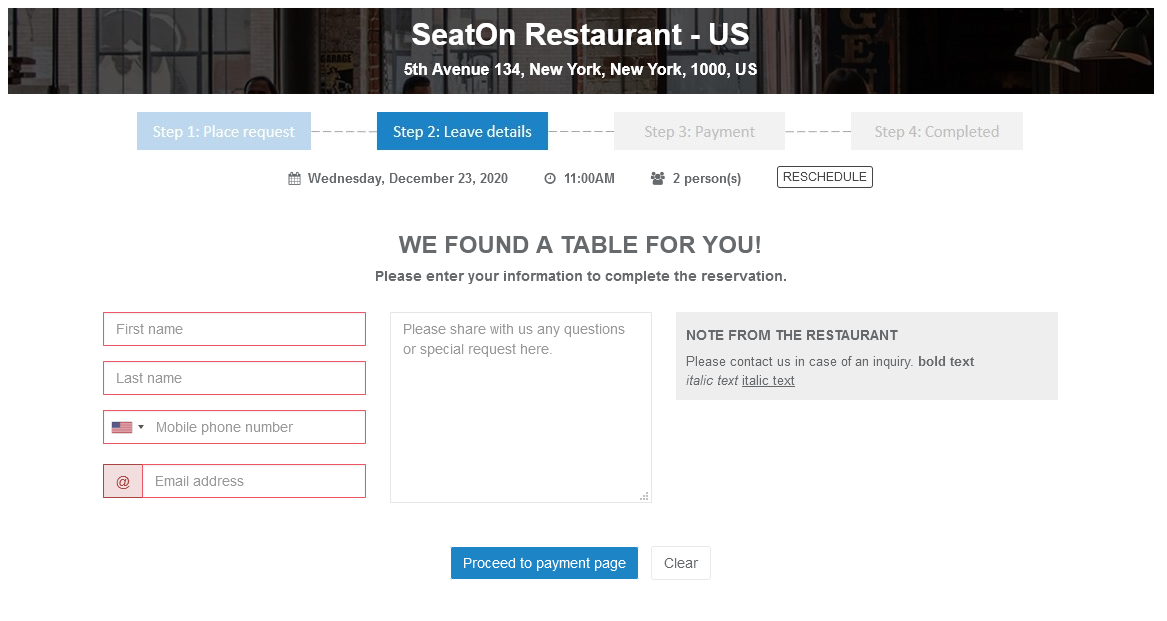 Customer can then proceed with the reservation by submitting name, contact data, and a note.
Online reservations can later be managed on the Table management page.