Google Integration
Start receiving online reservations from your Google listing and your Google Maps page to increase number of reservations.
Add SeatOn reservations to your Google account.
Allow your visitors to make reservations into your SeatOn system using your Google listing and your Google Maps page. When customers Google your business, they could also immediately make a reservation, without visiting your web pages.
In order to setup Google reservations, first of all you have to login on the SeatOn Web application (click here if you need information how to access SeatOn web application). Then, follow these steps:
Step 1: From the menu, select the Settings/Online Reservation/Google integration: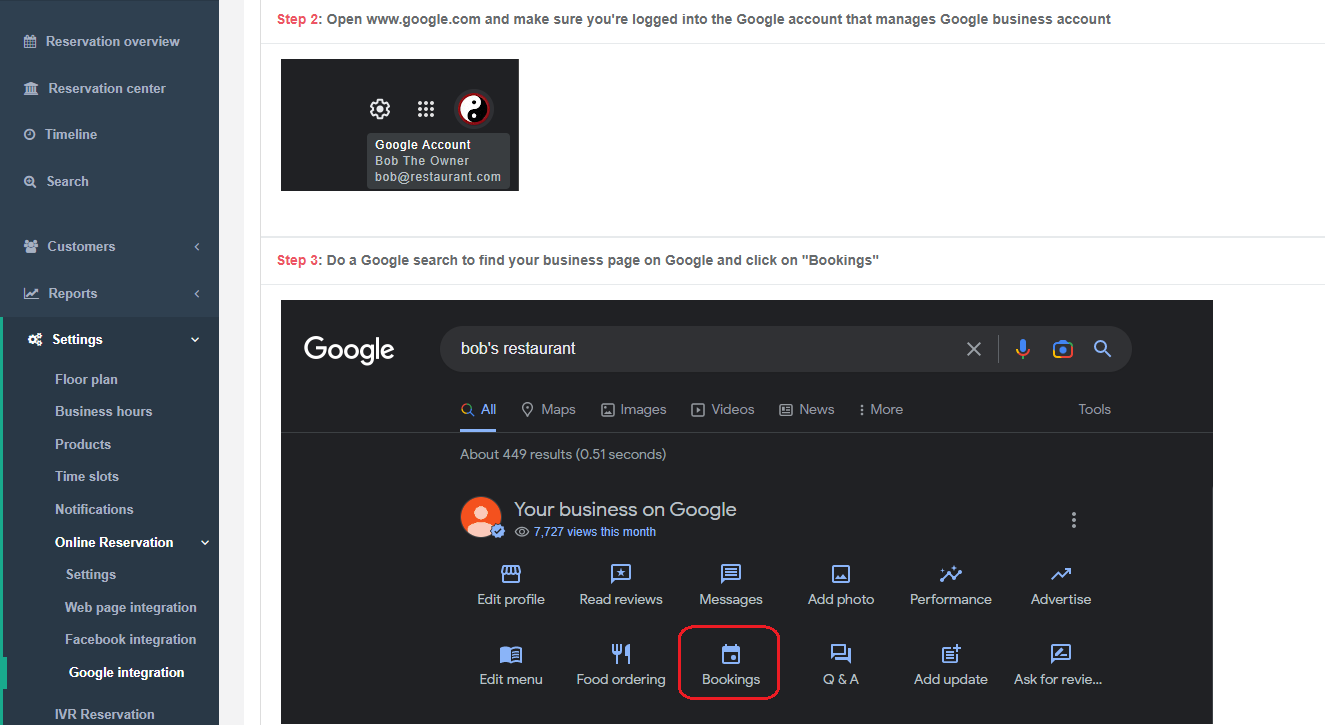 Step 2: Copy the link below to clipboard

You will paste this link later in Step 6.
Step 3: Open www.google.com and make sure you're logged into the Google account that manages Google business account.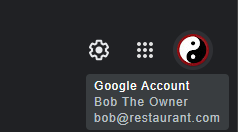 Step 4: Do a Google search to find your business page on Google and click on "Bookings".

Step 5: Click the "Add a link" button.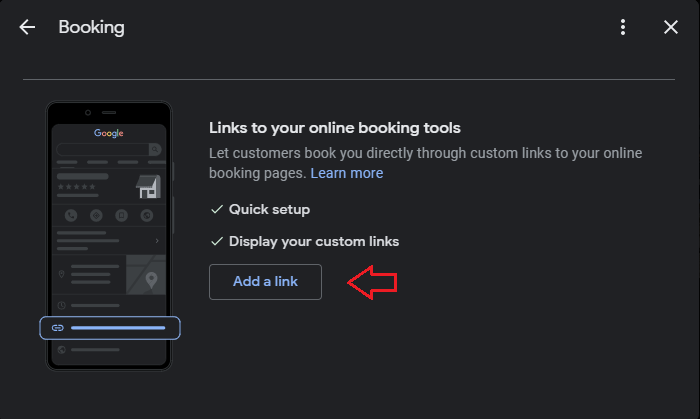 Step 6: Paste the link from Step 2 into the "Booking URL" field, and click "Save".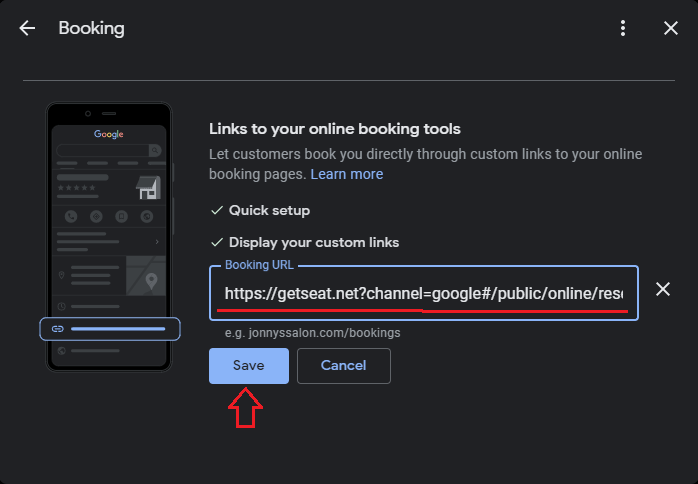 Step 7: You're done! After the change is applied (it can take some time), a new link (getseat.net) will show up on your Google search page (Reservations) and your Google Maps page (Find a table). Clicking the link opens the online reservation page in a new browser tab.