Facebook Integration
Integrate SeatOn reservation widget with your Facebook page. Reservations entered through your Facebook page will automatically be inserted in your SeatOn system.
In order to setup Facebook reservations, first of all you have to login on the SeatOn Web application (click here if you need information how to access SeatOn web application).
From the menu, select the Settings/Online Reservation/Facebook integration:
Then, when the page loads, follow these steps:
Step 1.
Copy the text and link below to the clipboard (you can use any text you want, but make sure to copy the link/URL correctly).

Step 2.
Go to your Facebook page, and create a new post using the text and the link from the previous step: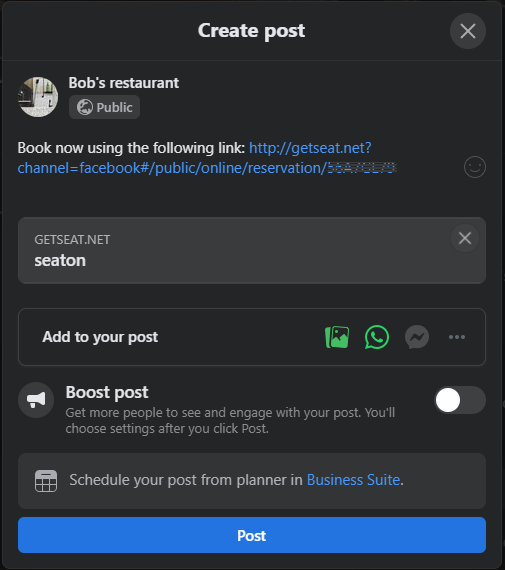 Step 3.
After you've created a new post, pin it to the top of the page, so that it always appears at the top of your timeline on Facebook: