Online reservations
Online reservations are reservation requests which have come by customers through a restaurant website, using the SeatOn reservation widget. Reservation widget is add-on to your restaurant's web page which adds SeatOn reservation functionality to your website. For more information how to setup SeatOn reservation widget, and embed it into your website please check the Reservation widget help page.
After the online reservation is requested, it must be approved by the regular SeatOn application user on the Pending requests screen of the SeatOn Clover application, or on the Table management page of the SeatOn web application.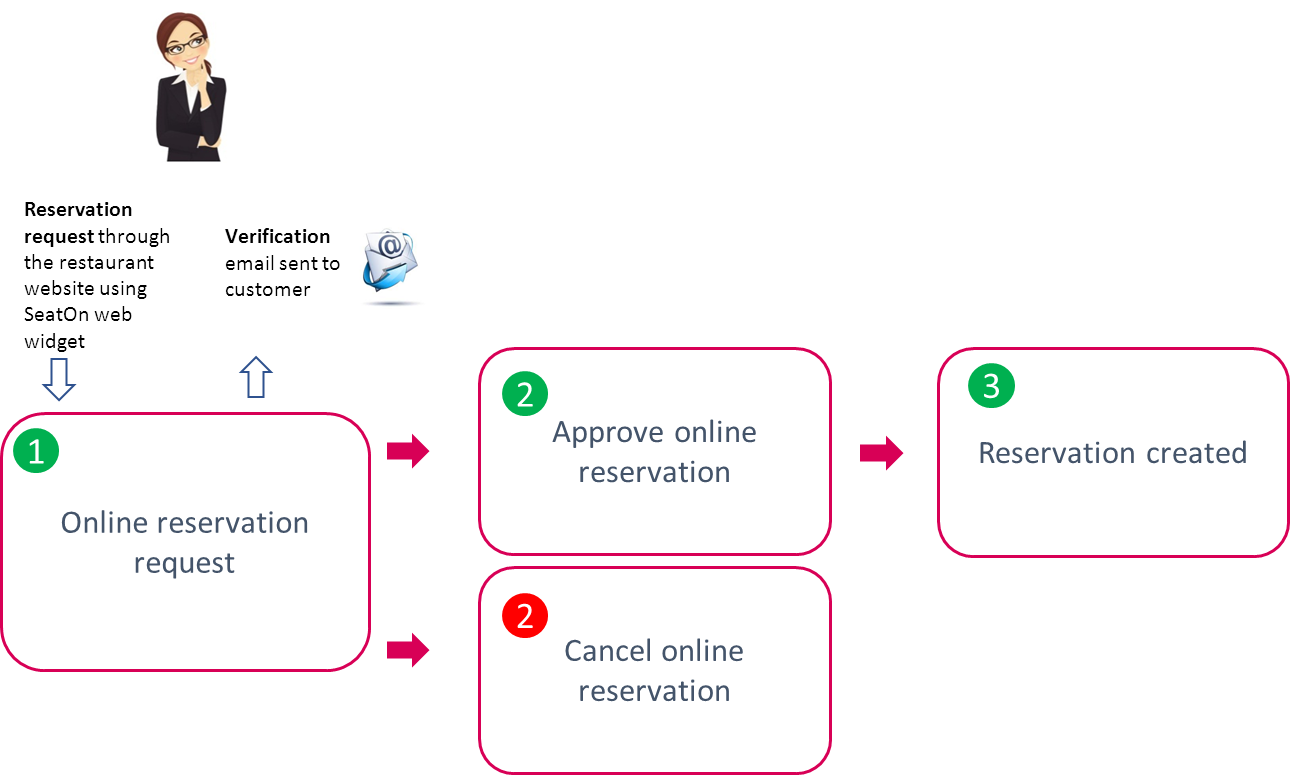 Steps that occur in a typical online reservation process are:
Online reservation request - customer requests reservation through the restaurant website.Verification email is sent to customer. Customer can respond to verification email or not.
Approve / Cancel online reservation - restaurant employee checks the received online reservation request using the SeatOn Clover or SeatOn Web application in order to approve it or cancel it. Depending on the past customer visiting statistics, or if the verification email was responded to, employee can approve or cancel reservation request.
Reservation created - if the online reservation was approved, SeatOn reservation event is created and added to the SeatOn application. It is then later handled as the ordinary reservation event described in the Events workflow.