How to reinstall SeatOn application
Reinstalling the SeatOn application is necessary if you want to use online reservation fees, and you have installed the application before November 3rd, 2020.
In order to reinstall the application you have to first uninstall it, then install it again. Here are the instructions how to do it:
Uninstall SeatOn application - Steps 1 - 6
Install SeatOn application - Steps 7 - 8
1. Uninstall SeatOn application
In order to uninstall the application, perform the following steps:
Step 1.
Go to the www.clover.com and log into your Clover account using your Clover credentials (you should have received your username and password from Clover). If you have logged in successfully, you will see your Clover dashboard: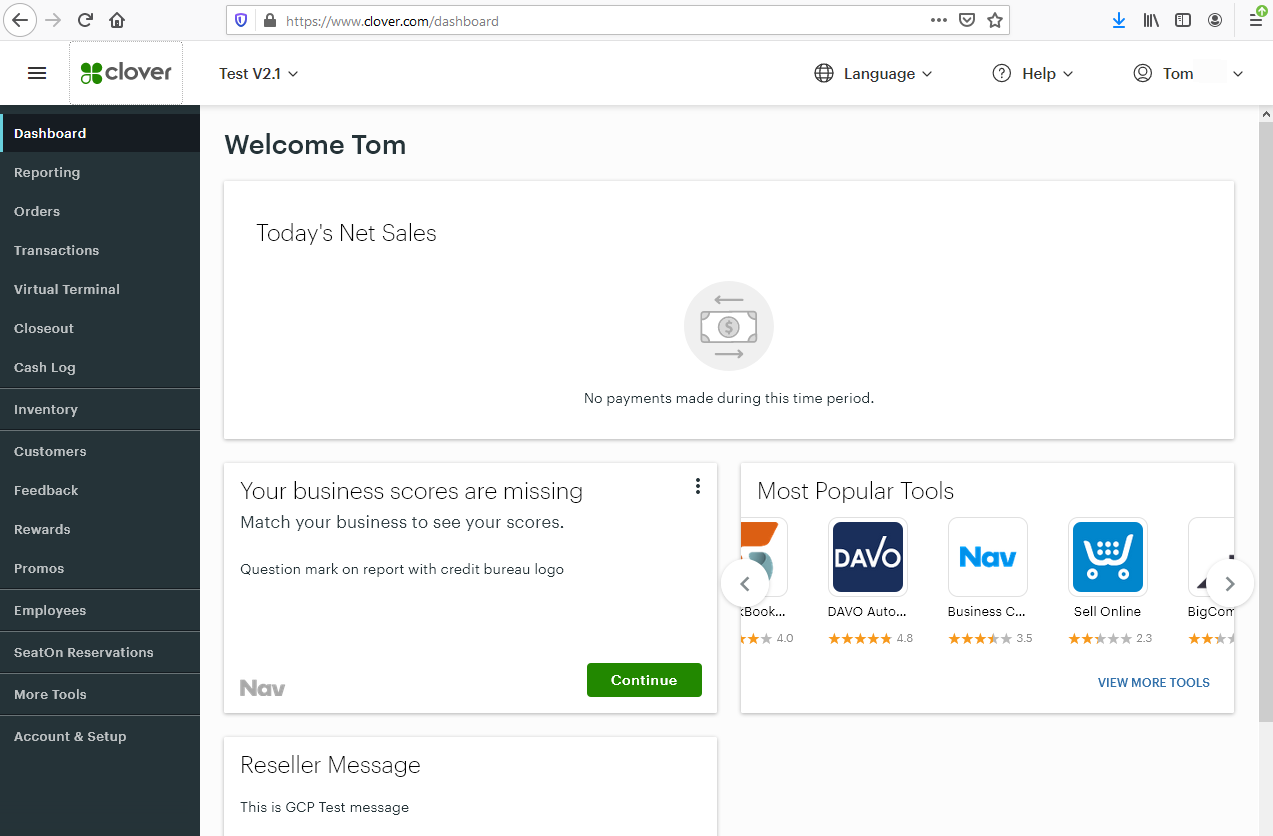 Step 2:
From the menu on the left side of the screen, select "More Tools". Then, using the search field search for "SeatOn":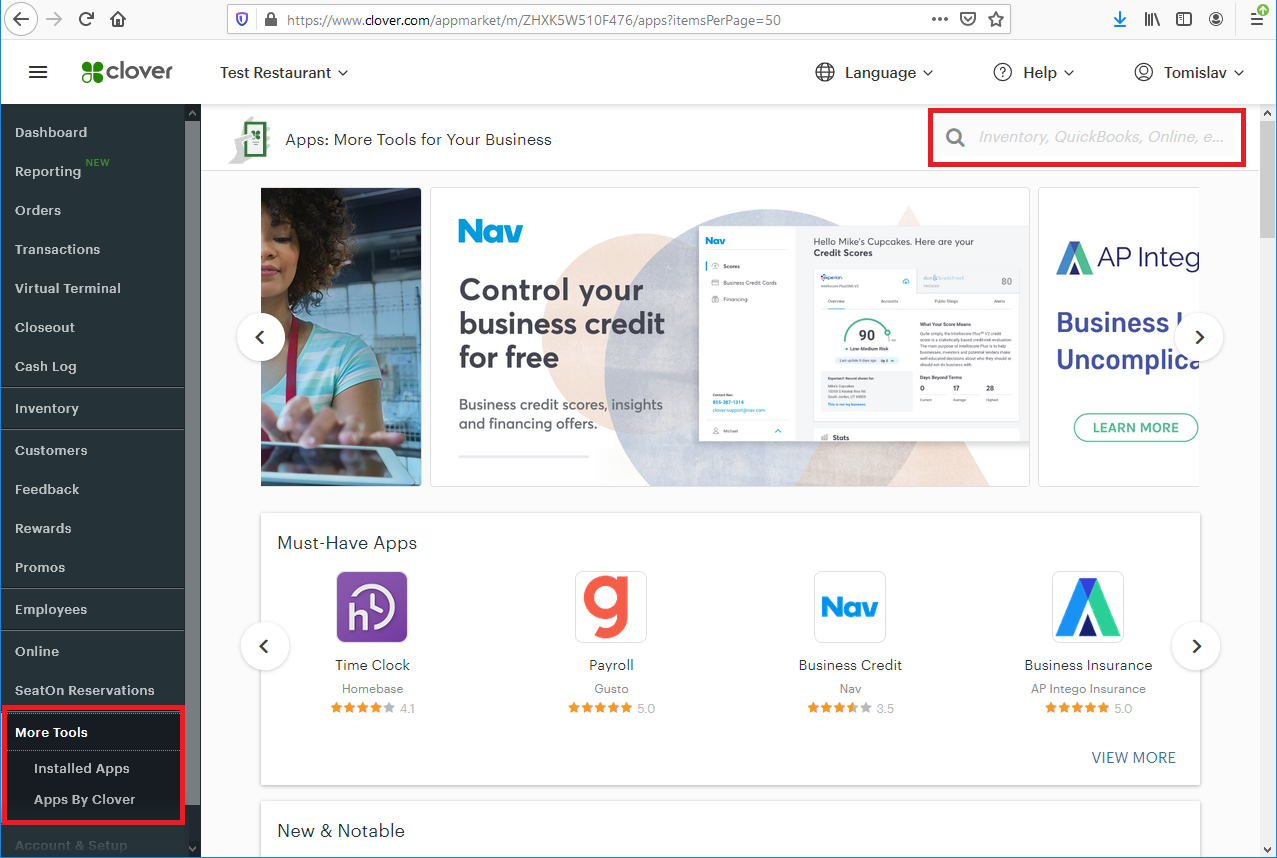 Step 3:
Find the SeatOn for Restaurants in the application list, and click on its icon: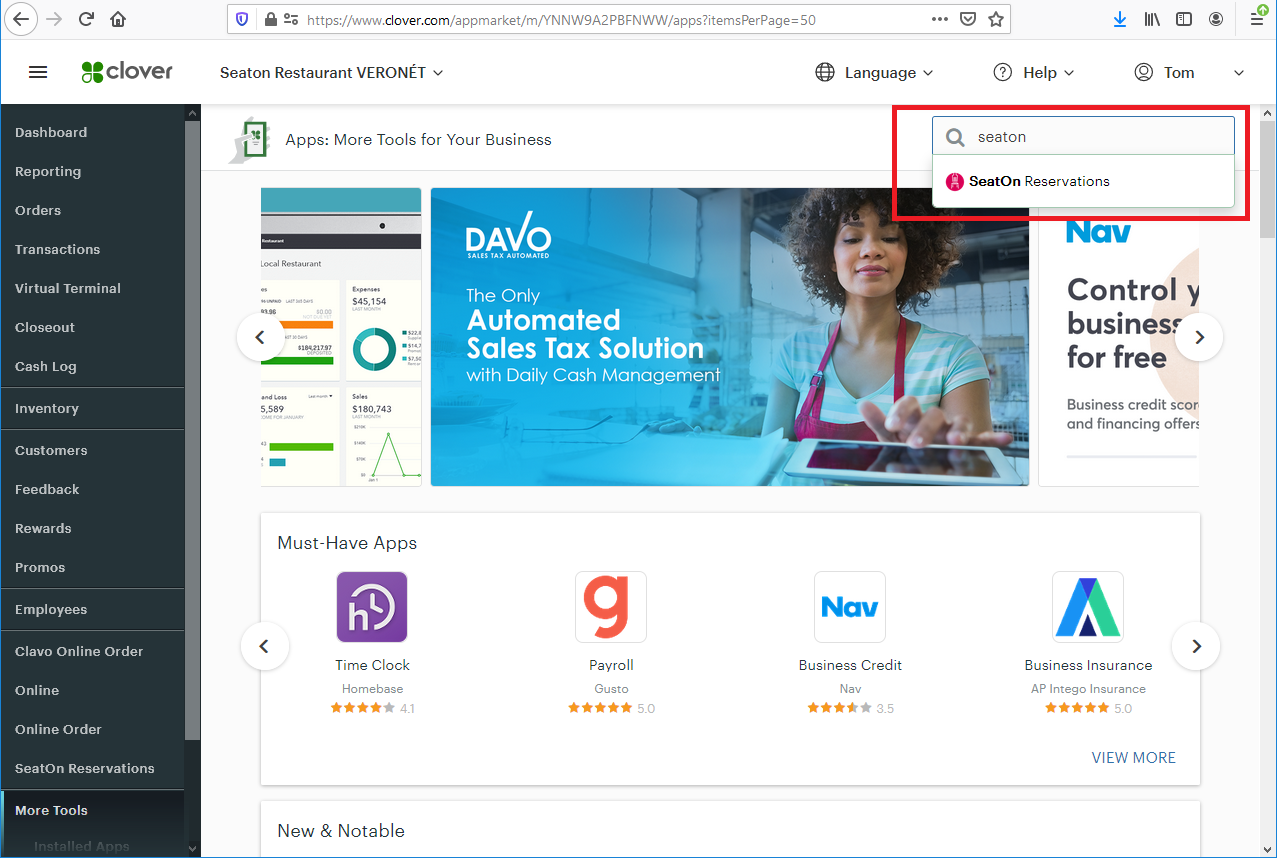 Step 4:
Info screen for the SeatOn application opens up. Click on the three vertical dots in the upper right corner in order to open up the menu: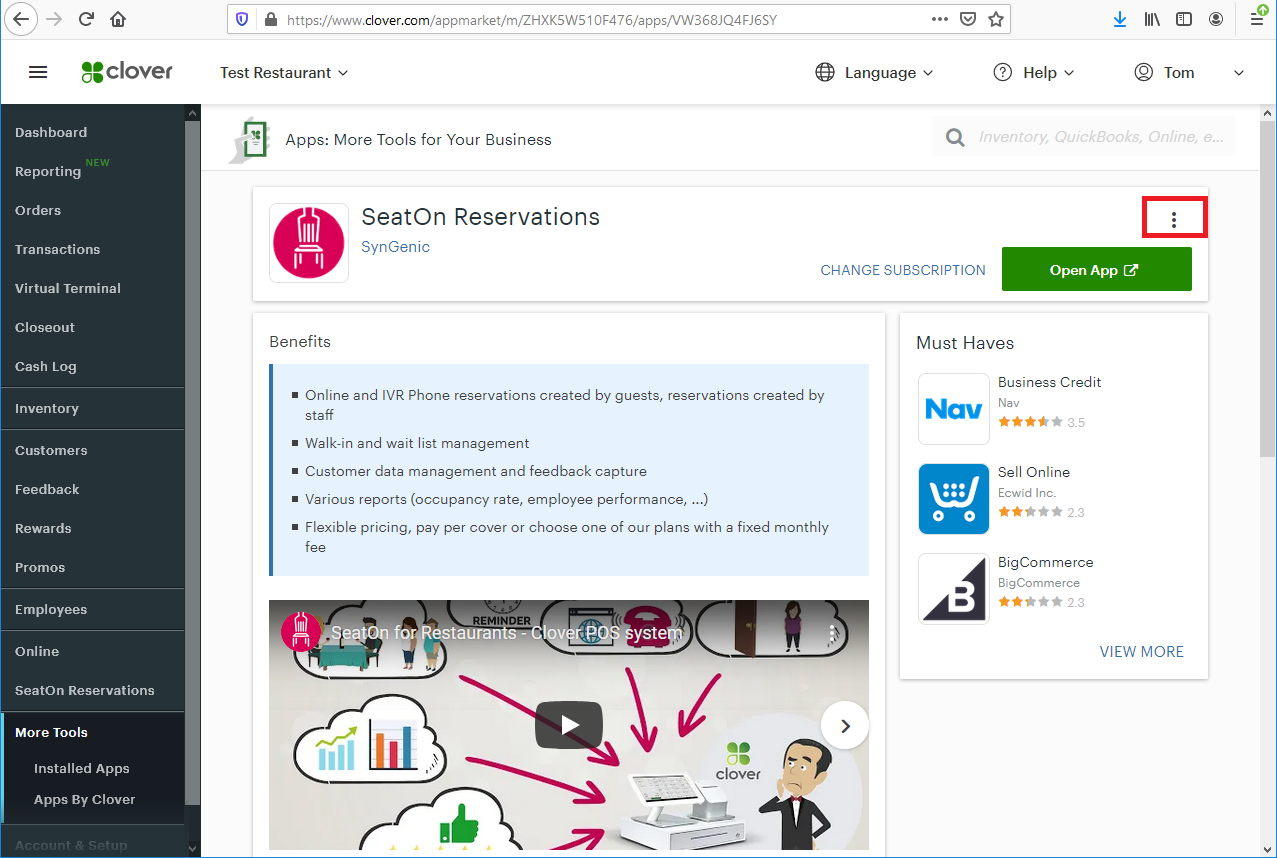 Step 5:
From the opened menu, select "Uninstall app" in order to uninstall the app: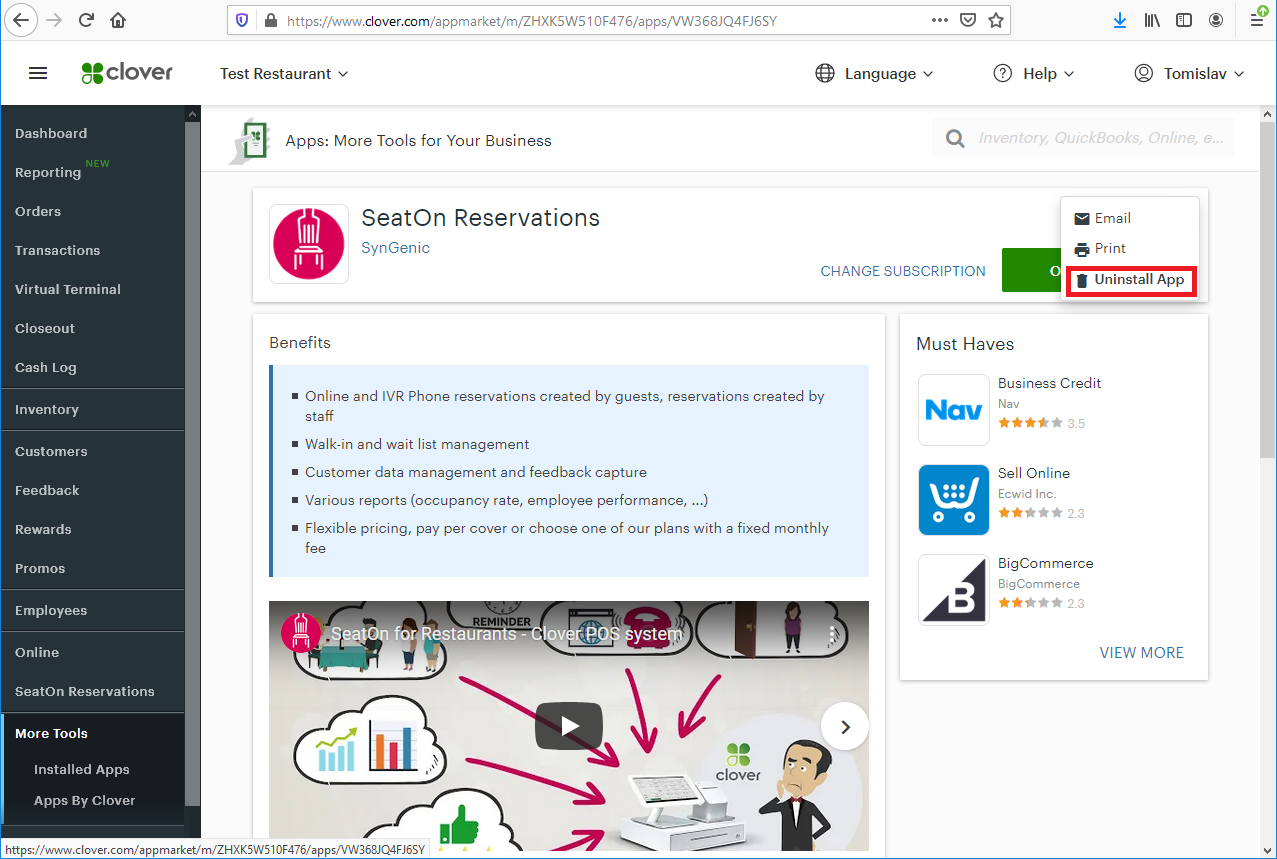 Step 6:
If everything went well and deinstallation was successful, you should see upper right corner changed, with the information about SeatOn application, and the button "Connect":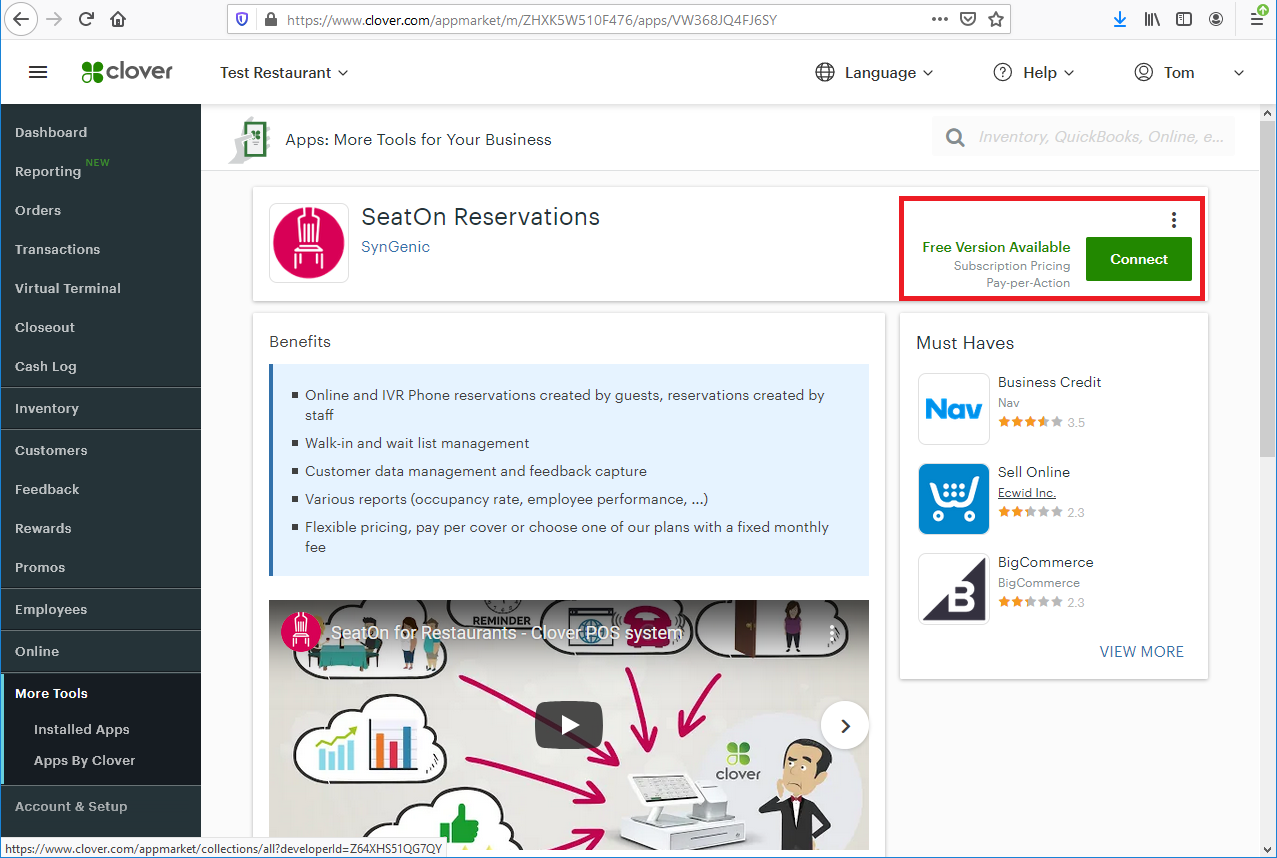 Step 7:
Click on the button "Connect" from the previous step in order to install the application. A list with the available subscriptions opens up. Select appropriate subscription plan for you and click the button "Accept".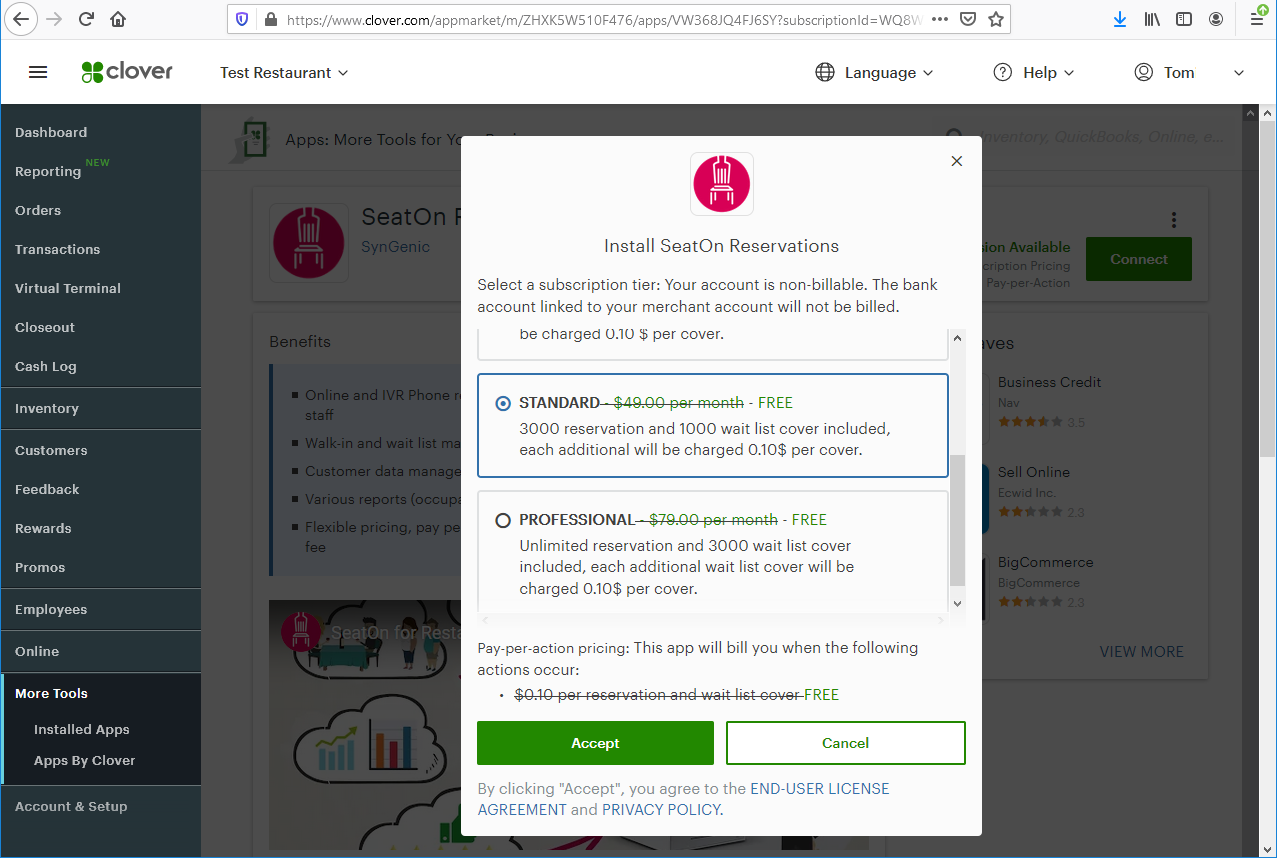 Step 8:
If the installation was successful, a new button "Open App" will show up. The application is now installed. You can click on the button to open the application, test the installation, and make initial customization ( floor setup etc.). After the initial customization, you can start using online reservations with fees.